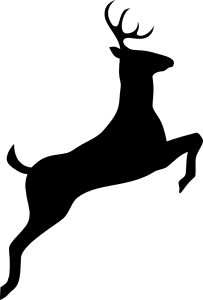 Hello there,
Here at Dealing with Deer, we strive to help our viewers get rid of deer for good!
We know firsthand how frustrating and destructive these animals can be. Each year they cause millions of dollars in damage. They destroy gardens, landscaping, vehicles, and many other types of personal property.  If that wasn't enough, they also have the ability to carry ticks infected with Lyme disease.
We do our absolute best to help you keep these animals off your property using the most effective deer repellent products on the market today. We conduct thorough research on these products and only recommend those with high rates of success and customer satisfaction.
Our goal is to equip you with the necessary knowledge to tackle your deer problems and ensure they don't return.
Although there's no individual product that guarantees deer removal, there are precautions we can take and products we can use to minimize our exposure to their damaging behaviors.
We hope you enjoy your time on our site and that it may help you permanently rid these animals from your property!
We wish you the best of luck in your campaign to deal with deer!
Sincerely,
Dealing with Deer